August 3, 2016
Pulsamos
LGBTQ Poets Respond to the Pulse Nightclub Shooting
The Orchard
For ages I thought you lost sleep over the reputation you lost the day I came out bemoaning the dirt la comadre now had on you I thought you refused to see that this dirt spawned an orchard its fruit sweeter than the stuff you picked and sorted no weeds to be found enough flowers to weave crowns out of. Now I see you worried that one day my whistle that marked the workday's end would not come the orchard torched You didn't say but I know Orlando kept you awake hearing Spanish names today maybe mine tomorrow You bent down to stroke my hair me pretending I'm still asleep you wishing I slept in the safety of your womb instead.
---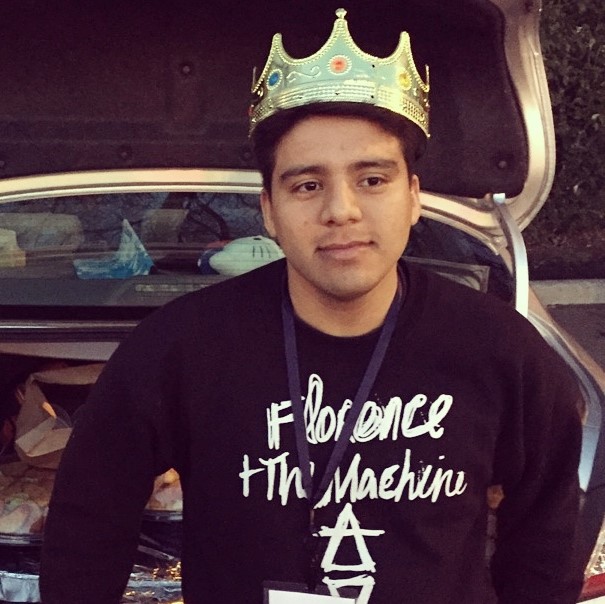 Oswaldo Vargas is a Michoacán native raised in California's Central Valley, and is studying History and Human Rights at the University of California, Davis. Previous work of his has appeared in the first issue of La Concencia de UC Davis, The Brillantina Project and will appear in the forthcoming IMANIMAN: Anzaldúa Poetic Anthology. "Immediately upon learning of Orlando, I made a Facebook status that read like so: 'What a feeling, to wake up and have one of my worst fears I've held since I was 14 and out in the world realized (yet again): that, at the most fundamental level, you are unsafe.' This event brought up feelings of urgency, feelings that my parents must have felt as well. They would never express it, but I imagined my mother wanting nothing more than to have me in her womb again, safe from this post-Orlando world. Hence, my contribution to this issue."
Glass: A Journal of Poetry is published weekly by Glass Poetry Press. All contents © the author.