August 3, 2016
Pulsamos
LGBTQ Poets Respond to the Pulse Nightclub Shooting
Orlando, Florida, 2016
This is how we mourn: palms up, backs touching, pulling staples out of each other's hair, trading marbles from your mother's vineyard closet, kissing our bruises purple — I peeked at your abdomen, imprinted with soot, and covered it again — lip shaping lip, memorizing each coming out story birthed perpetually and leaving breadcrumbs just in case, toes lit in exhaustion, turning on the news, turning off the news three times, learning how to ding-dong ditch without running.
---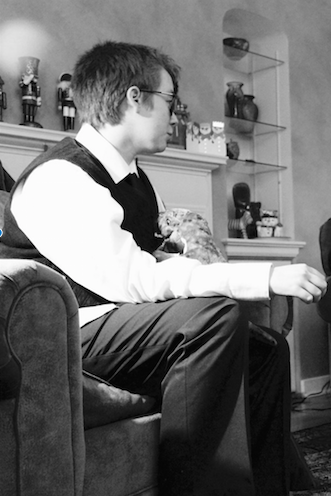 Remi Recchia is an emerging transgender poet concerned with the moon, authenticity, and breaking the rules. He has been published in The Birds We Piled Loosely, The Blotter, The Laureate, The Poems That Ate Our Ears, and Cutbank Literary Magazine's All Accounts & Mixture online series. He graduated from Western Michigan University with a Bachelor's in Creative Writing in April 2016 and will begin his MFA Program in Creative Writing at Bowling Green State University next fall. The massacre at Pulse Nightclub on June twelfth has impacted him a great deal, and he offers sympathy to the victims and survivors and he hopes for stricter gun control in The United States.
Glass: A Journal of Poetry is published weekly by Glass Poetry Press. All contents © the author.