August 3, 2016
Pulsamos
LGBTQ Poets Respond to the Pulse Nightclub Shooting
Janazah for Pulse
"Gazing at so many billions of brilliant stars, it's hard to know which formed at the beginning of time, and which burst into existence last week." — excerpt from an article by Ross Anderson, The Atlantic, November 16th, 2015 On Laylatul Qadr the night during Ramadan when Allah is closest and the angels are said to walk amongst us I pray for you Inna lillahi wa inna ilayhi rajioon … I look up duas and surahs not uttered in years knowing tonight they will be multiplied into thousands Future ancestors taken too soon you are not a requiem you are stars in existence before the beginning of time Stepping out under crescent skies dusk finally agreeing to break my fast I look up first for your radiance dancing across the galaxies In scientific terms when celestial bodies make noise they call it "stellar music" I swear I hear the strains of reggaeton my hips swivel into the different rhythms of all our ancestors whispering … "our stars in heaven hallowed be your names"
---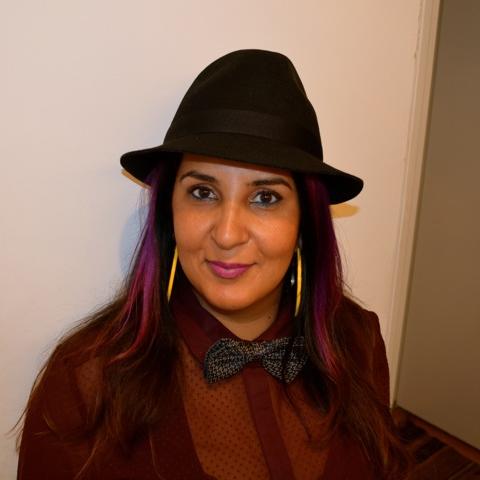 Amal Rana
is a queer, Pakistani Muslim poet and arts educator born in Jeddah. In a time when even exhaling while being Muslim is considered a crime, she conjures poetry as an act of collective liberation. Her work has been published in numerous anthologies and journals including
Adrienne: A Journal For Queer Women
, the anthology
Writing the Walls Down: A Convergence of LGBTQ Voices, Arc Poetry Magazine, Matrix Magazine, Your Voice Tastes Like Home: Immigrant Women Write Anthology, Plenitude Magazine
and shared online through
The Feminist Wire
and
Love Inshallah
, amongst others. Amal's work is born of, with and by the intersectional communities she is a part of. Following the loss of beautiful lives at Pulse, we came together as Latinx, Black, Indigenous and Muslim QTIPOC to create a healing space for local QTIPOC community in Vancouver, unceded Coast Salish territories (British Columbia). It also happened to be Ramadan. QTIPOC mourning, healing and love allowed this poem to be born.
Glass: A Journal of Poetry is published weekly by Glass Poetry Press. All contents © the author.