August 3, 2016
Pulsamos
LGBTQ Poets Respond to the Pulse Nightclub Shooting
Ours
We fought to have even this heartbreak, this neon sign bleeding out its gas, these broken windows. We dug into this flesh to find the god-sprung magic of ourselves. We were ourselves. Call us nothing but that: I, Luis. I, Ommy. I, Edward. I, KJ. I, Amanda. I, Mercedez. I, Martín. I. How we fought to have this, these names, these dances, and, yes, even these bullets. We didn't intend to claim those last but the world insisted we name them: Ours. Our bullets, this one here, in the heart, between his rainbow dog tags and his shoulder sculpted with the effort of shaping himself. How we fought not to die. How we wrestled our own razor, our own starvation, our own bottle, our own cliff, our own bullet. Listen: The DJ is choosing our victory song, the one that rumbles with our nightly triumph over all these ways to die. When you find us dancing, do you recognize the words? It goes, "This is ours, this is ours, This is our victory over you."
---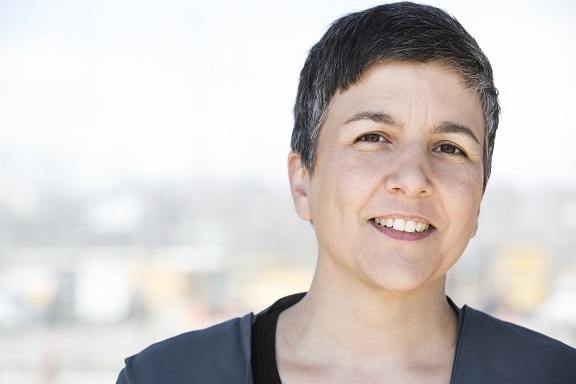 "As a gay Latina, the killings at Pulse hit me hard and continue to resonate in my body and thoughts in surprising ways. My work as a writer and performer centers on questions of identity and harm, so I have been thinking quite a bit about the ways that the killer's internalized homophobia seems (at this early point in the investigation, anyway) to have fueled his actions. It made me reflect on the work of being queer: We must recognize and reveal ourselves, claim our identities, shape ourselves, and choose our lives over and over again. Some people who are not willing to do this deep and sometimes painful work will fight those of us who are willing, and they will fight us with laws, words, and violence to defend their own unwillingness. I wrote "Ours" to honor the work that every LGBTQ person had already done to be able to walk proudly into Pulse that night. I honor every step, large and small, that the victims had already taken to claim their own beauty and magic and worth. If you would like to read more of my work or learn more about what I do, please visit http://www.moraleswrites.com or check out Meet Me Halfway (UW Press, 2015), my collection of short stories about life in hyper-segregated Milwaukee."
Glass: A Journal of Poetry is published weekly by Glass Poetry Press. All contents © the author.