August 3, 2016
Pulsamos
LGBTQ Poets Respond to the Pulse Nightclub Shooting
Historia
— For Orlando 1. Hablar We claim a bench in Washington Square Park. We talk of Salvadoran and Cuban parents and being butch and being femme and coming out and Catholicism. Later, you touch my chest beneath my tie and button-down and I feel it down to my toes. "You don't bind," you say, and I nod. "That's queer. That's beautiful." And suddenly, I understand the word. 2. Caminar On 207, I walk with newfound swagger. A round man smiling hands me his card. In the shop, dark fades profile brown faces; the smooth, warm sound of razor to nape of neck. Homeward bound, the buzzcut butch Latina, at last, at home. 3. Bailar I dance deeply with you in a queer, rolling sea that spans lifetimes and lifelines; sticky and dark and pulsing with the magic of sex, irrefutable. I wear too much clothing, but I don't care. I dance, for the first time, like it's in my blood, like I've finally found the connection, the artery so long hidden away. Cuba, here I am. I have always been here. I am the color of lust, of hips locked in motion with yours. Your eyelashes, thick and dark. I will not soon forget this moment. A moment that electrifies my history, from island to island, on the day that DOMA died. 4. Llorar I hear your names, each one profound, on a distant television in the Delta terminal at LGA. Orlando, Orlando, Virginia Woolf's Orlando, your namesake. I hear your stories, each one some beautiful sound; a music I recognize completely. Eyes pressed to the ground, I cry because I know you, I must.
---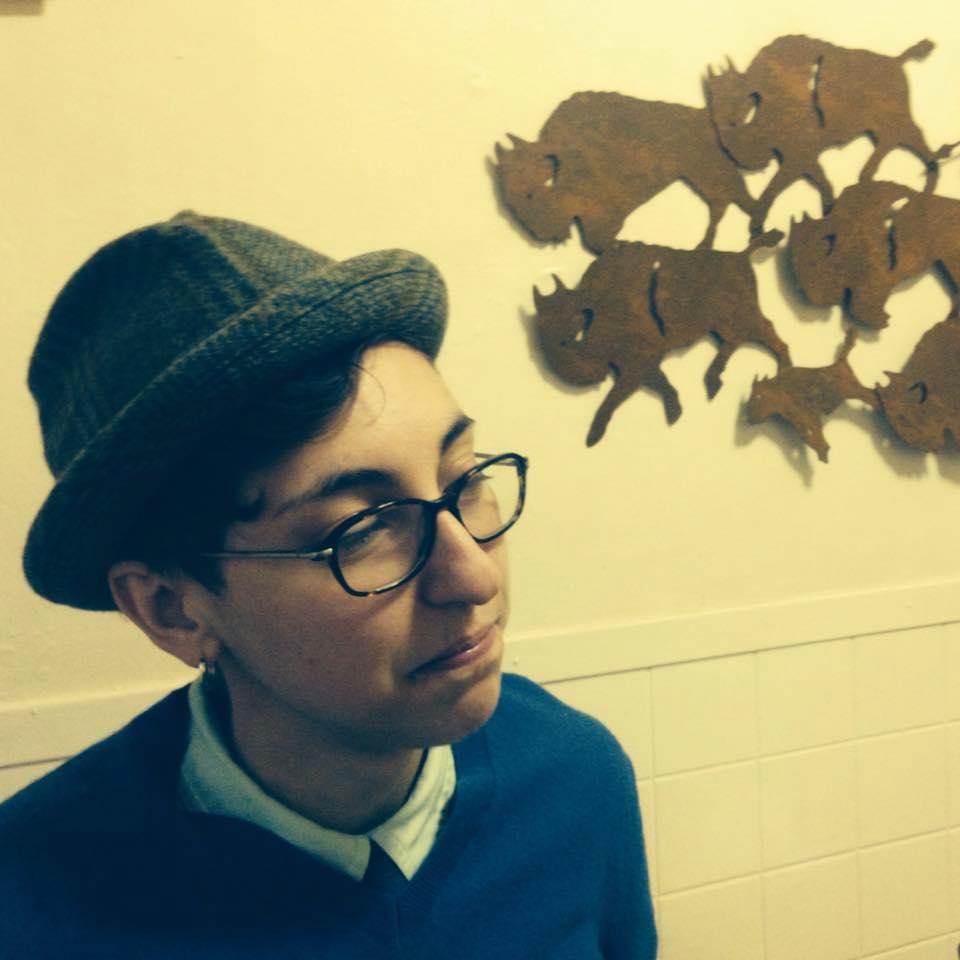 Christina Quintana
is a New York-based writer with Cuban and Louisiana roots. Her chapbook of poetry,
The Heart Wants
, was recently released from Finishing Line Press, and she is the recipient of fellowships from Lambda Literary and Columbia University School of the Arts, where she received her MFA in Playwriting. For more, visit
cquintana.com
.
"These 49, they are us. We, the queer, the brown, the ones who talk, and walk, and dance, and cry, and once found momentary bliss locking lips to a deep, pulsing beat. Over and over since the tragedy, my friends and I have repeated, like a mantra: 'I feel like I know them.' Let's not stop repeating this. Their stories are our stories and we cannot forget them."
Glass: A Journal of Poetry is published weekly by Glass Poetry Press. All contents © the author.